Stay up to date on the ISRC events by following our myUMBC page: https://my3.my.umbc.edu/groups/isrc
Designing for Social Justice in Science Teaching and Learning: Working towards Rightful Presence
November 21st, 2022
3:00pm
Location: ITE 430 OR virtually at: https://meet.google.com/iee-bkqt-rvj
Current discourses of equity in teaching and learning are framed around calls for inclusion, grounded in the extension of a set of static rights for high-quality learning opportunities for all students. In this seminar we provide an overview of Rightful Presence, a guiding framework for social justice science teaching, developed on-the-ground with partner teachers in Research Practice Partnerships. This framework highlights the limitations of equity as inclusion, which does not adequately address the ways in which systemic injustices manifest in local classroom practice. Rightful presence centers youth having legitimate membership in their science learning community because of who they are and not who they should be. Rightful presence draws on the ingenuity, knowledge and practice youth bring to learning and doing science. Rightful presence orients the field towards new forms of teaching that restructure learning opportunities such that the lives of all youth are made visible and integral to science, especially those lives made invisible in STEM through a history of systemic racism and heteropatriarchy. Three tenets for guiding the use of this framework in teaching and learning are offered. Case studies from partner teacher classrooms across settings will be used to illuminate key points.
Bio: Angela Calabrese Barton is a professor in the Educational Studies Department at the University of Michigan. Her research is grounded in the intersections of teaching and learning science with an emphasis on equity and social justice.
Design as Democratic Inquiry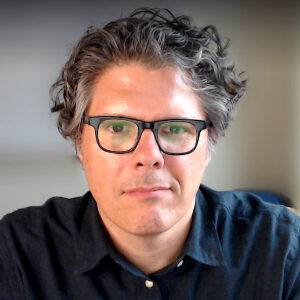 November 3rd, 2022
12:00pm
Location: TBD
In this talk, I'll share my new book, Design as Democratic Inquiry. This book discusses a series of projects grounded in collaborations with communities and institutions. In these collaborations, I explore the potentials and limitations of design to participate in democracy through what I call design experiments in civics. In particular, I explore how, as engaged designers, we might contribute to the work of communities and institutions who explore alternative civic imaginaries, which keep our democracies vibrant. This requires rethinking the stories we tell about design, how we practice design, and how we theorize design. Rather than repeating the heroic tales of innovation, I argue for embracing design as fragile, contingent, partial, and compromised: designing becomes a way to care for our collective futures together.
Bio: Carl DiSalvo (he/him) is an Associate Professor in the School of Interactive Computing at the Georgia Institute of Technology. His work explores the political qualities of contemporary design, and he is particularly interested in participatory and critical approaches to making and using technology. He is the author of Design as Democratic Inquiry and Adversarial Design, co-editor of Participatory Design for Learning, and an editor of the journal Design Issues.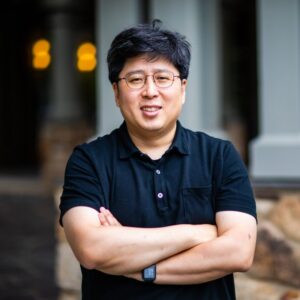 October 26th, 2022
3:00pm
Location: ITE430
This talk discusses ways to design computational systems that facilitate empathic communication and collaboration in various domains. My research agenda is a journey for me to create a framework we can use to understand the components we need to consider in using technologies to foster empathy. The framework will be introduced, and I will focus on the recent projects that suggest sharing perspectives as a prerequisite towards empathy and address technical barriers to sharing perspectives in emerging technologies.
Bio: Sang Won Lee is an Assistant Professor in the Department of Computer Science at Virginia Tech. His research aims to understand how we can design interactive systems that facilitate empathy among people. His research vision of computer-mediated empathy comes from his computer music background, thriving to bring music's expressive, collaborative, and empathic nature to computational systems. He creates interactive systems that can facilitate understanding by providing ways to share perspectives, preserve context in computer-mediated communication, and facilitate self-reflection. He has applied these approaches to various applications, including creative writing, informal learning, writing, and programming.
Media Ruins: Infrastructural Restitution and Historical Futuring in Post-Conflict Cambodia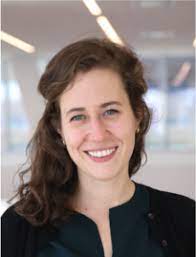 April 25th, 2022
3:00pm
Online: https://umbc.webex.com/umbc/j.php?MTID=me8b94e5f82417f39be02e783ec814e36
This talk describes the ways that Cambodian new media creators commemorate lost artists and an imagined better way of life through finding, repairing, and disseminating historical film, photography and cinema artifacts from before the Khmer Rouge period, often using digital tools. Reconstructing such media artifacts through a process of infrastructural restitution is a mode of healing from decades of national conflict and a form of subtle political action in an increasingly authoritarian Phnom Penh. Building on theory at the intersection of infrastructure studies (Star and Ruhleder, 1996; Larkin, 2013) and media's relationship to memory (Gordon, 2008; Larkin, 2008; Richards, 1994), the concept of infrastructural restitution allows us to (re)integrate the importance of memory, the affective, and the spiritual into scholarship of infrastructure. This case gives new insight into the tension in transnational technology use between creative appropriation and the problematic political economy of mainstream platforms. The empirical sections of this talk are based on my historical and ethnographic research in Phnom Penh beginning in January 2014, including 20 months of full-time research from June 2017-January 2019.
Bio: I am a postdoctoral scholar on the NSF-funded project "Creating Work/Life" with a team spanning Syracuse University (PI: Ingrid Erickson) and University of California, Irvine (PI: Melissa Mazmanian). I am a research affiliate at the Digital Life Initiative at Cornell Tech in New York City and an adjunct professor at NYU Tandon, teaching "Transnational Technology" in the spring of 2022. I hold a PhD in Information Science (2020) from Cornell University, where I had a minor PhD concentration in Anthropology and was an active member of the Southeast Asia Program. I use my past professional experiences in the technology industry in Silicon Valley and the international development sector and my academic background in the History of Science (BA Harvard University; MPhil University of Cambridge) to approach questions of contemporary computing with both scholarly and practical lenses. My writing is published in the Proceedings of the SIGCHI Conference on Human Factors in Computing (CHI), Interactions Magazine, The Information Society, Global Perspectives, Computer Supported Cooperative Work (CSCW), and elsewhere. My book-in-progress Media Ruins is under contract in the Labor and Technology series at the MIT Press (Katie Helke, editor; Winifred Poster, series editor).
Lighting up Learning: Addressing Systemic & Individual Oppression in K-12 CS Education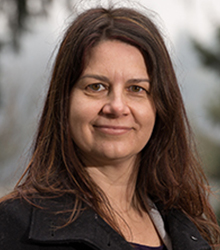 April 18th, 2022
3:00pm
Online: https://umbc.webex.com/umbc/j.php?MTID=me8b94e5f82417f39be02e783ec814e36
Joanna Goode will visit the Designing pARticipatory futurEs (DARE) research lab and HCC department at UMBC to discuss how the interaction of systemic discrimination and individuals' biased belief systems in K-12 schools results in inequitable participation and engagement of students in computer science classrooms. Despite multiple efforts over the past decades, an examination of who benefits from computing education continues to be stratified by students' intersectional identities of race and gender. Joanna will talk about how addressing equity in computing education requires a commitment to developing race-conscious policies and identity-inclusive practices that have evidence of supporting students with intersectional identities. Lastly, she will share how reforming educational policies and practices can support teachers in creating learning spaces characterized by culturally responsive pedagogy, inquiry-based teaching and learning, and a focus on personally-authentic computing topics that resonate with youth.
Bio: Joanna Goode is the Sommerville Knight Professor of Education at University of Oregon. Dr. Goode is an educational researcher, a teacher educator, and formerly, a high school teacher. Dr. Goode is a co-author of Stuck in the Shallow End: Education, Race, and Computing and a co-creator of the Exploring Computer Science high school course.
Using Biology to Make: Design Biology for Research, Learning, and Practice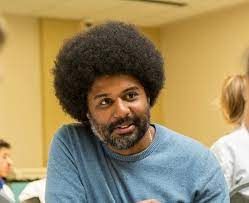 October 25th, 2021
3:00pm
Online: https://umbc.webex.com/umbc/j.php?MTID=me8b94e5f82417f39be02e783ec814e36
In recent years enabling biotechnologies have not only had significant impacts on modern society, but have also shifted how we interact with life science. These changes expand inquiry to include a new emphasis on design—where tools such as synthetic biology can be used to generate new materials and functional objects for use in myriad applications. Concomitant with these shifts have been efforts to understand how we might leverage these tools in education to support societal innovation, occupational attainment, and literacy. A central line of inquiry in my research involves learning science perspectives to examine the learners, learning and learning spaces where design biology is a driving frame for participation. I share research insights from three research projects involving design biology—and implications they have for K-12 education.
Bio: I am an assistant professor at The University of Texas at El Paso of STEM Education interested in understanding how emerging technologies like synthetic biology can be leveraged in ways to encourage learning conditions that are both accessible and equitable. I work with a team of incredibly creative researchers who bring myriad perspectives drawn from the arts and sciences. This affords me insights into the ways academic domains intersect to create innovative outcomes.
Technology of the Oppressed: Inequity and the digital mundane in Favelas of Brazil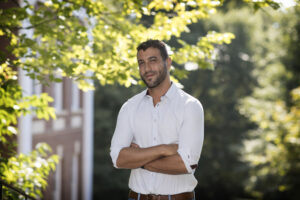 October 11th, 2021
3:00pm
Online: https://umbc.webex.com/umbc/j.php?MTID=me8b94e5f82417f39be02e783ec814e36
Nemer draws on extensive ethnographic fieldwork to provide a rich account of how favela residents engage with technology in their everyday lives. Their stories reveal the structural violence of the information age. But they also show how those oppressed by technology don't just reject it, but consciously resist and appropriate it, and how their experiences with digital technologies enable them to navigate both digital and nondigital sources of oppression—and even, at times, to flourish.
Bio: David Nemer is an Assistant Professor of Media Studies and Affiliated Faculty in Latin American Studies at the University of Virginia. David Nemer has a PhD in Computing, Culture, and Society from Indiana University, and a Master's in Anthropology from the University of Virginia, and in Computer Science from Saarland University. He is also an Affiliated Scholar at Princeton University's Brazil Lab. He is the author of "Technology of the Oppressed" (forthcoming February 2022, MIT Press) and "Favela Digital: The other side of technology" (2013, GSA).
Personal Biochips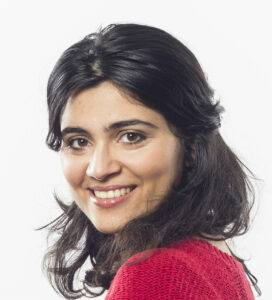 September 27th, 2021
3:00pm
Online: https://umbc.webex.com/umbc/j.php?MTID=me8b94e5f82417f39be02e783ec814e36
In my work, I investigate how to ubiquitize healthcare by moving the process of diagnosis closer to the patient. Today, diagnosis requires patients to see a doctor to provide samples, which are then sent to a wetlab. The lab conducts tests on the samples and reports back to the doctor, who ultimately reports back to the patient. This process tends to take days or even weeks – valuable time during which patients live in uncertainty and disease is allowed to spread. What if instead doctors could perform the tests while the patient waits? Or, what if we could empower patients to perform selected tests at home, as part of their decision whether to see a doctor in the first place?
I pursue this vision by creating cyber-physical systems based on small electronic devices called biochips. Biochips manipulate droplets of fluids by executing "bio-protocols" – simple programs that move, split, and mix droplets with chemical compounds ("reagents"). Biochips thereby automate processes traditionally performed manually in wet labs. The key advantage of biochips is that they are adaptable, thus capable of running different bio-protocols. Instead of going to a specialist, a patient can download a bio protocol. This transforms diagnosis into a software problem that has the potential to scale the way software scales.
In order to enable the transition towards doctors and ultimately patients, I am working on ways to design biochips that can be operated at the level of expertise of doctors and patients. I design and fabricate novel biochip hardware (recently adopted by researchers at universities like MIT and the University of Washington), write system-level software (real-time compilation and fault-tolerant synthesis), and am currently developing a user-facing system that allows users to edit bio-protocol interactively​.
Bio: Mirela (assistant professor, ATLAS Institute, Computer Science) investigates the extent to which we can change healthcare to make it a personal process. Her research focuses around microfluidic biochips, devices that enable direct interaction of humans with their microbiome for diagnosis purposes. So far Mirela has built systems based on biochips to serve as personal laboratories: small portable devices that people can own and use to develop customized bio-protocols ("bio-apps").
Mirela is an active contributor to the DIYBio movement, having led and co-founded community wetlabs. In this context, she organizes interactive performances, art installations and open workshops, in order to engage the public in direct interaction with living materials (e.g., bacteria, viruses, fungi)
Mirela received her PhD from the Technical University of Denmark in 2014, and until 2018, she was a postdoc in Patrick Baudish's lab at Hasso Plattner Institute in Germany. Mirela's work is published in top-tier journals and conferences (IEEE TCAD) and has been demonstrated at venues such as IEEE ESWeek and Molecular Communications. Mirela has served as a guest editor for Current Biotechnology journal (CBNT) and as a reviewer for venues such as Applied Materials and Interfaces, DATE, TCAD, ToDAES, NanoCom and UIST.
Prototype Nation: China & the Contested Promise of Innovation

Monday, April 19th, 2021
3:00pm
Online: https://umbc.webex.com/umbc/j.php?MTID=me8b94e5f82417f39be02e783ec814e36
How did China's mass manufacturing and "copycat" production become transformed, in the global tech imagination, from something holding the nation back to one of its key assets? Prototype Nation offers a transnational analysis of how the promise of democratized innovation and entrepreneurial life has shaped China's governance and global image. Lindtner reveals how a growing distrust in Western models of progress and development, including Silicon Valley and the tech industry after the financial crisis of 2007–8, shaped the rise of the global maker movement and the vision of China as a "new frontier" of innovation. Lindtner's investigations draw on more than a decade of research in makerspaces, tech incubators, corporate offices, and factories. She examines how the ideals of the maker movement, to intervene in social and economic structures, served the technopolitical project of prototyping a "new" optimistic, assertive, and global China. In doing so, Lindtner demonstrates that entrepreneurial living influences governance, education, policy, investment, and urban redesign in ways that normalize the persistence of sexism, racism, colonialism, and labor exploitation. Prototype Nation shows that by attending to the bodies and sites that nurture entrepreneurial life, technology can be extricated from the seemingly endless cycle of promise and violence.
**Get Prototype Nation now for 30% off with code P234 from the Princeton U Press website**
Bio: Silvia Lindtner (she/her) is Associate Professor at the University of Michigan in the School of Information and Associate Director of the Center for Ethics, Society, and Computing (ESC). She is a founding member of Precarity Lab, a research collective working on various forms of insecurity, vulnerability, and social and cultural exclusion that digital platforms produce, and mediate. Lindtner's research interests include cultures and politics of technology innovation and entrepreneurship, with a particular focus on the gendered and racialized forms of labor necessary to incubate entrepreneurial life and sustain technological promise. Lindtner draws from more than ten years of multi-sited ethnographic research, with a particular focus on China's shifting position in the global political economy of technology production, economic development, and science and technology policy. Lindtner's work contributes to the fields of STS (science and technology studies), cultural and feminist anthropology, China studies, HCI (human computer interaction), global communication studies, science and technology policy, and design. Her research has been awarded support from the US National Science Foundation, IMLS, Intel Labs, Google Anita Borg, and the Chinese National Natural Science Foundation.
Towards Accounting for the Human in Emotion Recognition/AI Technologies

Monday, March 29th, 2021
3:00pm
Online: https://umbc.webex.com/umbc/j.php?MTID=me8b94e5f82417f39be02e783ec814e36
Emotions are powerful, mediate humans' experiences with their surroundings, and impact decision-making and attention online and off. Sharing and signaling one's emotions to other humans can be beneficial, but involves privacy calculations and complex decision-making processes. Despite the deeply personal nature of human emotion, artificial intelligence (AI) algorithms are being built to recognize and infer emotions using data sources such as social media behavior, streaming service use, voice, facial expressions, biometrics, and body language in ways often unknown to users.
A key perspective missing from debates in emotion AI/recognition is that of the humans who produce the data that make emotion recognition possible, and whose experiences are shaped by these technologies. In this talk I will share insights from my recent work around data subjects' attitudes toward and conceptions of emotion recognition technologies, factors informing these attitudes, as well as anticipated risks and benefits. I focus on social media as a technological context and discuss data subjects' attitudes towards emotion recognition on social media broadly, as well as emotion AI's use in wellbeing and advertising domains. I then complicate accuracy and transparency notions in emotion recognition through an analysis of data subjects' attitudes towards these notions and related folk theories. I conclude with a discussion of my research group's ongoing and future research in this space.
Bio: Dr. Nazanin Andalibi is an assistant professor at the University of Michigan School of Information. She is also affiliated with the Center for Social Media Responsibility, the Center for Ethics, Society, and Computing, and the Digital Studies Institute. Her research interests are in social computing, computer-mediated communication, and human-computer interaction, including examining relationships between emotions, identity, and technologies in contexts ranging from social media to artificial intelligence.
Through this research agenda, Dr. Andalibi seeks to inform theory, design, activism, and policy for socio-technical futures that foreground the values and needs of marginalized individuals to support qualities such as wellbeing, safety, privacy, ethics, and equity. Dr. Andalibi's work is published in venues such as ACM CHI, CSCW, TOCHI, JMIR, and New Media and Society, and featured by media outlets such as CNN, Fast Company, and Huffington Post. Her publications have received several Best Paper Honorable Mention Awards at ACM CHI and CSCW and her work is sponsored by the National Science Foundation.
Designing for Voice: Access, Autonomy, and Justification Questions in Designing Computing Technologies with Marginalized Communities

Monday, March 1st, 2021
3:00pm
Online: https://umbc.webex.com/umbc/j.php?MTID=me8b94e5f82417f39be02e783ec814e36
The benefits of computing are often confined within the populations with certain privileges. Those benefits rarely reach billions of underprivileged lives around the world fighting extreme poverty, illiteracy, gender discrimination, forced migration, and various other exploitations and marginalization. The services that are available through computing often fail to address their needs and constraints. My research with various marginalized communities in the Indian subcontinent over the last twelve years has revealed how this failure is often associated with some of the core issues of computing, including access, autonomy, and justification. In this talk, I will explain these three topics by describing three projects that I have been working on, each of which involves ethnography and design work with marginalized communities in Bangladesh, India, Pakistan, and Canada. My talk will focus on how access to computing becomes limited by the imposition of colonial perspectives, how autonomy over a digital platform is curtailed by discriminatory standards, and how computing technologies often silence local voices by using western scientific rationalities. In this talk, I will further demonstrate how my design research explores possible ways to strengthen the voice of marginalized communities by focusing on local values, participation, and pluralism.
Bio: Syed Ishtiaque Ahmed is an Assistant Professor of Computer Science at the University of Toronto. He directs the 'Third Space" research group in the "Dynamics Graphics Project (DGP)" Lab. He conducts research in the intersection between Human-Computer Interaction (HCI) and Information and Communication Technology and Development (ICTD). His research focuses on the design challenges around 'voice', which he defines through access, autonomy, and accountability. Most of his research is situated in the Indian subcontinent, where he conducted ethnography and design studies with many underprivileged communities including readymade garments factory workers, evicted slum dwellers, rickshaw drivers, mobile phone repairers, and victims of sexual harassment. His current work has expanded from there and is also addressing pressing concerns of the marginalization in Iran, Iraq, Turkey, China, Canada, and the US. Ishtiaque is a Bangladeshi citizen and Canadian resident. He received his PhD and Masters from Cornell University in the USA, and his Bachelor from BUET in Bangladesh. He received the International Fulbright Science and Technology Fellowship in 2011, Intel Science and Technology Center for Social Computing graduate Fellowship in 2014, Connaught Early Researcher Award in 2018, and Fulbright Centennial Fellowship in 2019. He has also received multiple awards for best research papers in top computer science conferences including CHI and CSCW. His research has been funded by all three branches of Canadian tri-council research (NSERC, CIHR, SSHRC), NSF, NIH, Google, Microsoft, Facebook, Intel, Samsung, the World Bank, UNICEF, and UNDP, among others.
Designing Trans Technology

Monday, February 22nd, 2021
3:00pm
Online: https://umbc.webex.com/umbc/j.php?MTID=me8b94e5f82417f39be02e783ec814e36
Transgender and nonbinary people face substantial challenges in the world, ranging from social inequities and discrimination to lack of access to resources. Though technology cannot fully solve these problems, technological solutions may help to address some of the challenges trans people and communities face. In this talk I will discuss how "trans technology" can be designed. Drawing from participatory design research with trans and nonbinary people, I detail four types of technologies trans people envision: technologies for changing bodies, technologies for changing appearances and gender expressions, technologies for safety, and technologies for finding resources. I show how centering trans people in the design process enabled inclusive technology design that primarily focused on sharing community resources and prioritized connection between community members. Next, I will discuss some of my research conceptualizing life transitions more broadly and people's online sharing behaviors surrounding them. Finally, I will describe next steps for trans technology design research.
Bio: Oliver Haimson is an Assistant Professor at University of Michigan School of Information and a recipient of a National Science Foundation CAREER award. He conducts social computing research focused on understanding and designing for social technology use during life transitions, with a primary research goal of impacting technological inclusion of marginalized users. One of his main research areas is transgender experiences with social technologies. His research has been published in conferences and journals including CHI, CSCW, TOCHI, New Media and Society, and Social Media + Society.
Community Spaces for Interdisciplinary Science and Engagement

Monday, May 11th, 2020
3:00pm
Online: meet.google.com/pgr-biqm-jkb
Dr. Lisa Scheifele is an Associate Professor at Loyola University Maryland and head of the Build-a-Genome research network, where her research focuses on designing and programming cells for new and complex functions. She is also Executive Director at the Baltimore Underground Science Space (BUGSS) community lab.
BUGSS provides unique and creative projects to members of the public who have few other opportunities to engage with modern science. As an informal and nontraditional science space, BUGSS' activities blend biotechnology research, computational tools, artistic expression, and design principles to accomplish interdisciplinary projects driven by community interest and need.
Food in Times of Disaster

Monday, April 6th, 2020
3:00pm
Online
From Hurricane Katrina to COVID-19, this talk will examine the ways in which people are fed in times of disaster. Based on eight years of ethnographic research in Post-Katrina New Orleans, Dr. Fouts will discuss emergent technologies of food production in the aftermath of the disaster in New Orleans in 2005, focusing on the role of Central American and Mexican vendors in that city. The talk will conclude with a discussion on her current course, Food Ethnography in America, in which her students have shifted course to address and (safely) document the role of food in the Time of COVID-19.
Bio: Sarah Fouts is an Assistant Professor in American Studies and is core faculty in the Public Humanities program at UMBC. She has an M.S. in Urban Studies from the University of New Orleans and a Ph.D. in Latin American Studies from Tulane University. Her current book project focuses on food, labor, and migration in Honduras and post-Katrina New Orleans. Dr. Fouts is also working on a community-engaged, digital humanities project entitled, "New Orleans Black Worker's Organizing History." She coauthored an Op-Ed in the New York Times in December 2019 and her research has been featured in academic publications like the Journal of Southern History and Gastronomica.
Learning and Teaching in Baltimore
Tuesday, February 24th
3:00pm
Room: ITE 430
UMBC is technically in Baltimore, and yet it can feel very far away. How can students and researchers connect to Baltimore for our research and teaching? What are the ethics of doing such work? Building on her work on the collection Baltimore Revisited with Nicole King and Joshua Davis, Kate Drabinski will share a brief history of Baltimore and share examples of teaching and research work she and other UMBC faculty are doing there now. There will be time to brainstorm and discuss collaborative possibilities across schools as well.
Bio: Kate Drabinski is Senior Lecturer in Gender, Women's, + Sexuality Studies at UMBC and Director of the WILL+ LLC program, a feminist leadership organization on campus. She is co-editor of Baltimore Revisited: Stories of Inequality and Resistance in a US City with Nicole King and Joshua Davis. She is a member of Baltimore Heritage's LGBTQ History Committee and leads regular walking tours about histories of queer life, urban renewal, and transportation in Baltimore City.
Simulating human behavior: psychology envisioned as engineering
Thursday, February 20th
1:00pm
Room: ITE 459
Abstract: Computational models of human behavior are used in a wide range of artifacts. At a large scale, social simulations are being used, for example, to model people's response to a natural disaster. At a medium-scale, models of human decision-makers are being used to study social technical systems such as the pharmaceutical drug supply network. At the highly detailed individual scale, virtual replicas of humans are being crafted. These virtual humans are facsimiles of people that can engage people in face-to-face interactions using the same verbal and nonverbal behavior people use. The designs of these various models heavily leverage psychological theories and data. Psychology and the social sciences, in turn, are increasingly using these computational artifacts as means to formulate, test and explore theories about human behavior.
In this talk, I will first give a brief overview of my group's work in social simulation and virtual humans. Then I will provide my perspective on the synergy between psychology and the engineering of these artifacts as well as illustrate this perspective using our work on the computational modeling of emotion.
Bio: Stacy Marsella is a professor in the Institute of Neuroscience and Psychology at University of Glasgow, where he is the director of the Centre for Social, Cognitive and Affective Neuroscience. He is also a co-Director of SOCIAL, Glasgow's UKRI Centre for Doctoral Training in Socially Intelligent Artificial Agents..
Baltimore's Innovation Ecosystem
Jenny Owens, ScD 
Monday, November 11th
3:00pm
Room: ITE 459
Abstract. Baltimore is the best-kept secret of the nation's innovation scene. It consistently ranks among the 20 hottest cities for tech, and top three cities for women in technology. Maryland as a whole was ranked third in Fast Company's list of innovative states, and fourth in the number of startups per million residents. There are 38+ entrepreneurial support groups and co-working spaces throughout the city, and a host of venture, angel, and grant opportunities for startups. Participants will get a broad overview of the entrepreneurial and social enterprise landscape and learn ways to get involved.
Bio: Dr. Jenny Owens is an Assistant Dean in the Graduate School at UMB, and the Faculty Executive Director of the Graduate Research Innovation District, or "the Grid." The Grid is a 6,000 square foot BioPark innovation hub where UMB students connect with entrepreneurs, faculty, and staff to bring innovative health and social impact ideas to life. In addition, the Grid is home to a new Master of Science in Health and Social Innovation that just launched this fall. This degree will challenge students to explore and apply principles of innovation, entrepreneurship and design thinking to solve complex health and social challenges.
In addition to her work at the Grid, Dr. Owens is founder and executive director of Hosts for Humanity, a social venture that connects families and friends of patients traveling to receive medical care with volunteer hosts offering accommodations in their homes. Dr. Owens holds a doctorate in Information and Interaction Design from the University of Baltimore and is Warnock Social Innovation Fellow and an alum of the Johns Hopkins Social Innovation Lab. Her research interests include health equity, indirect costs of healthcare, and patient centered user research. 
Conceptualizing a Feminist, anti-Colonial, Human-Centered Data Science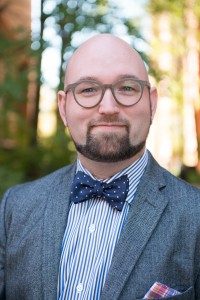 Monday, May 7th
3:00pm
Room: ITE 430
Abstract. While Media Studies, Design Anthropology, and Human-Centered Computing share a number of concerns, there seems to be little cross-over between critical theory and critical making. This divide is exacerbated when "data" and its myriad problems are added to the mix. My talk will draw on my experience building a health app for indigenous and migrant populations, co-organizing international feminist hack-a-thons as part of the Fembot Collective, and my current project tracking transnational White Nationalist media activists. The goal: to provoke a conversation about how stronger collaborations between human-centered computing, data science, and critical media studies could create a better world.
Bio: Bryce Peake is an assistant professor of media and communication studies at UMBC. His research brings together data science, ethnographic, and archival methods to analyze the gendered pretenses and implications of information politics in the post-World War II British and American empires. He is currently working on a project entitled Corporate News and the Big, Deep Conspiracy against Men-kind, which combines participant observation and machine learning to situate "conspiracy obsession" in the Industrialized Nations within transnational debates about media, masculinity, and the State. He is a co-founder of the Fembot Collective, an international collaboration between media and technology makers, scholars, and activists.
Accessibility at the Intersection of Users and Data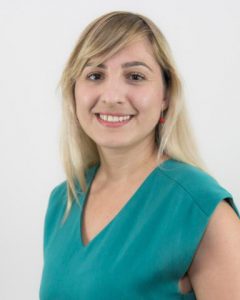 Monday, April 30th
3:00pm
Room: ITE 430
Abstract. Advances in artificial intelligence enable us to address key social issues. However, to see the benefit of this technology in many real-world applications, an integrative approach is necessary; effective solutions consist of a pipeline of processes or tasks involving both humans and machines. My research has integrated human computer interaction (HCI) techniques and data-driven methods applied to human data to steer technological innovations for people with visual impairments and for people who are deaf or hard-of-hearing. In this talk, I will provide an overview of my research program, and I will demonstrate the effectiveness of integrating machine learning and HCI methodologies with two concrete examples: i) personal object recognizers trained by blind users, and ii) facial expression synthesis in sign language animations.
Bio. Hernisa Kacorri is an Assistant Professor in the College of Information Studies and holds an affiliate appointment in the Computer Science and the Human-Computer Interaction Lab at University of Maryland, College Park. She received her Ph.D. in Computer Science in 2016 from The Graduate Center at City University of New York, and has conducted research at National and Kapodistrian University of Athens, IBM Research-Tokyo, Lawrence Berkeley National Lab, and Carnegie Mellon University. Her research focuses on data-driven technologies that address human challenges, faced due to health or disability, with an emphasis on rigorous, user-based experimental methodologies to assess impact. Hernisa is a recipient of a Mina Rees Dissertation Fellowship in the Sciences, an ACM ASSETS best paper finalist, and an CHI honorable mention award. She has been recognized by the Rising Stars in EECS program of CMU/MIT.
Inclusive and Equitable Design Research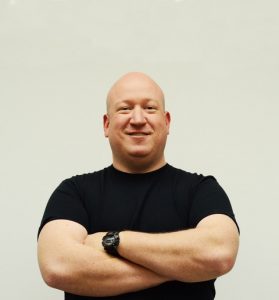 Monday, March 5th
3:00pm
Room: ITE 430
For the last 10 years, Greg Walsh has focused on design research around participatory and cooperative design. His efforts include high- and low-tech techniques that extend co-design both geographically and temporally. He has led design research with groups like Nickelodeon, Carnegie Hall, the National Park Service, and most recently, National Public Radio. In this talk, Greg will discuss his work around inclusive and equitable participatory design that range from design-centric Minecraft virtual worlds to Baltimore City public libraries.
Bio: Greg Walsh earned his PhD from the UMD iSchool in 2012 and has been an assistant professor at the University of Baltimore ever since. He is the graduate program director for the MS in Interaction Design and Information Architecture as well as the UX Design program. He is the recipient of a Google 2015 Faculty Research Award.
The Role of Technology and Design in Understanding Perspectives on Aging and Health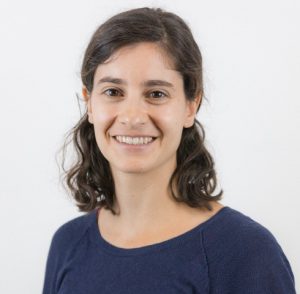 Tuesday November 28th
2:00PM
Room: ITE 430
Amanda Lazar is an assistant professor in the College of Information Studies at the University of Maryland, College Park. Her research focuses on the ways that technologies designed for health and wellbeing position and support individuals as they age. She was a postdoctoral researcher at Northwestern University with the Technology and Social Behavior Program, completed her PhD in Biomedical and Health Informatics at the University of Washington and received her undergraduate degree in Electrical Engineering at the University of California, San Diego. Her research has received Best Paper and Honorable Mention awards at the ACM CHI, DIS, CSCW, and UbiComp conferences.
Moving Towards Fully Inclusive Design Practices with Children on the Autism Spectrum through Strengths- and Interests-based Technologies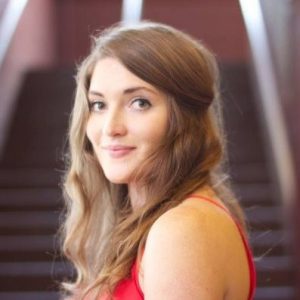 Thursday November 2nd
2:00PM
Room: ITE 430
Cara is a PhD candidate in HCI at Queensland University of Technology, Brisbane. With a background in Psychology and disability support, her research centres on the co-design of technologies with children on the autism spectrum and their proxies. Specifically, she employs and develops strengths- and interests-based approaches which aim to support self-expression and social interaction from a whole-child perspective. Her recent work investigates how best to co-design with minimally-verbal children on the spectrum to ensure their true design needs are being met.
Addressing health inequities through human-centered design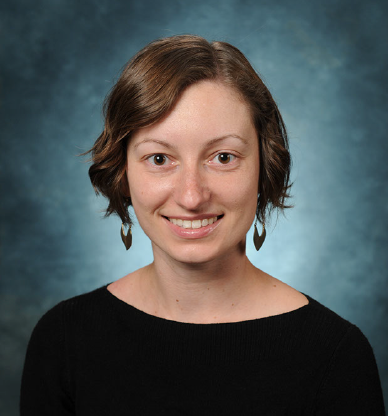 Thursday September 21st
3:00PM
Room: ITE 430
Gabriela Marcu is an Assistant Professor in the College of Computing and Informatics and a Research Fellow with the A.J. Drexel Autism Institute at Drexel University. Her research applies participatory design, action research, and ubiquitous computing to promote behavioral health and social justice. Dr. Marcu directs the Empathic Research Group, a highly diverse and interdisciplinary team passionate about user experience and social change. She holds a Ph.D. in Human-Computer Interaction from Carnegie Mellon University, and a B.S. in Informatics from the University of California, Irvine. She has been named a Siebel Scholar, NSF Graduate Research Fellow, Microsoft Research Graduate Women Scholar, and Google Anita Borg Scholar.
Quincy Brown, Ph.D., is a Program Director for STEM Education Research at the American Association for the Advancement of Science (AAAS). She was previously a Senior Policy Advisor in the White House Office of Science and Technology Policy. There her portfolio included Agricultural Entrepreneurship, STEM Education, and the My Brother's Keeper STEM+ Entrepreneurship initiatives. She was previously an AAAS Science & Technology Policy Fellow at the National Science Foundation. She earned her Ph.D. in Computer Science from Drexel University. She is a recipient of the Computing Community Consortium (CCC) CI Fellows Postdoctoral Research Fellowship award and was a National Science Foundation GK-12 and Bridge To the Doctorate Fellow.
Moving creative practices from the dance studio to the computing studio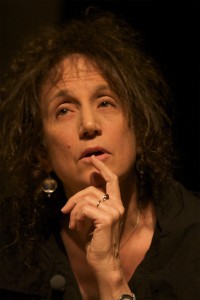 Join us for an informal, interactive discussion.
Monday April 4th
3:00PM
Room: ITE 430
Choreographer, performer, writer, educator and speaker
Liz Lerman is a choreographer, performer, writer, educator and speaker, and the recipient of numerous honors, including a 2002 MacArthur "Genius Grant" Fellowship and a 2011 United States Artists Ford Fellowship in Dance. A key aspect of her artistry is opening her process to various publics from shipbuilders to physicists, construction workers to ballerinas, resulting in both research and outcomes that are participatory, relevant, urgent, and usable by others. She founded Liz Lerman Dance Exchange in 1976 and led it until 2011. Her current work, Healing Wars, just finished touring across the US. Liz conducts residencies on the Critical Response Process, creative research, the intersection of art and science, and the building of narrative within dance performance at suchinstitutions as Harvard University, Yale School of Drama, Wesleyan University, Guildhall School of Music and Drama, and the National Theatre Studio among many others. Her third book, Hiking the Horizontal: Field Notes from a Choreographer, was published in 2011 by Wesleyan University Press.
Affective Technologies for Improving the Lives of Persons with Chronic Disease
Assistant Professor
Department of Computer Science
Howard University
Monday March 7th
3:00PM
Room: ITE 406
Behavioral and physical characteristics can be used as input to technologies that monitor stress, anxiety, and/or depression in humans. These technologies are commonly found in academic laboratories and not where we need them: mobile devices. This work seeks to improve the lives of sickle cell disease sufferers through motivational, encouraging technologies that also provide health and dietary tips. This presentation describes the SpareMe application, its intended users, and the preliminary results from development and testing of the tool. Additionally, this presentation describes how this tool will be eventually used to create a smart connected learning tool that predicts painful sickle cell events. This outcomes of these initiatives seeks to alleviate the emotional toll for managing and handling chronic disease.
Gloria Washington, PhD is an Assistant Professor at Howard University in the Department of Computer Science. She is the Director of the Affective Biometrics Lab where she and her students perform research on identity and emotion recognition using human physical and behavioral characteristics. Prior to joining Howard University, Dr. Washington was an Intelligence Community Postdoctoral Research Fellow in the Department of Computing Science in the Biometrics and Pattern Recognition Lab at Clemson University. Additionally, Dr. Washington spent thirteen years in industry working for companies like Booz Allen Hamilton, MITRE, and the Department of Defense. Ms. Washington has written various conference papers on computational methods for use in affective computing and identity of humans using the ear as a biometric. Her work has been presented at the Physiological Computing Conference, the Smart and Connected Healthcare Conference, the Conference on Human Factors in Computing Systems, and the Intelligence Community Symposium. She holds a PhD and M.S. in Computer Science from The George Washington University and a B.S. in Computer Information Systems from Lincoln University in Missouri.
Adopting and Use of Mobile Health and Wellbeing Technologies in the Wild
Postdoctoral Research Fellow
University College London Interaction Centre
University College London
Monday December 7th
3:00PM
Room: ITE 459
Adults with Type 1 Diabetes have choices regarding the technology they use to self-manage their chronic condition. They can use glucose meters, insulin pumps, smartphone apps, and other technologies to support their everyday care. However, little is known about how their everyday lives might influence what they adopt or how they use these mobile medical technologies. A multi-method study was conducted to examine contextual factors that influence their technology use. While individual differences play a large role in everyday use, social, physical and cultural factors were also found to influence use. This talk outlines these findings, and also shows how situated qualitative methods were used beyond mobile medical devices to examine personal fitness technologies "in the wild" and concludes on how individual differences are driving DIY health and wellbeing practices.
Aisling Ann O'Kane is an EPSRC Doctoral Prize Postdoctoral Research Fellow at the University College London Interaction Centre and a human factors engineer originally from Toronto, Canada. She's interested in the impact of situated user experience on the "in the wild" adoption, use, misuse, and DIY practices surrounding personal medical, health and wellbeing technologies, a space between human factors engineering and human-computer interaction. She has worked in industry and in various labs in Europe and North America, including Georgia Tech as a Ubicomp visiting researcher, Mobile Life as a masters student in Stockholm, and Microsoft Research Cambridge as an intern.
An Extension of Self: The Present and Future of Wearable Computing
Professor and Director of the Contextual Computing Group
College of Computing
Georgia Institute of Technology
Monday November 16th
12:00PM – 1:00PM
ITE 459
Google's Glass captured the world's imagination, perhaps more than any other head-up display. Yet, why would people want a wearable computer in their everyday lives? For over 20 years, Professor Thad Starner and his teams of researchers have been creating living laboratories to discover the most compelling reasons to integrate humans and computers. They have created "wearables" that augment human memory and the senses, focus attention, and assist communication. Is it possible that computers and wearable devices will transform humans for the better, enhancing key abilities and leaving more time and space for deeper connections? In this talk, Starner will discuss why wearables, more than any class of computing to date, have the potential to extend us beyond ourselves.
Thad Starner is a wearable computing pioneer; he has been wearing a head-up display based computer as part of his daily life since 1993 – perhaps the longest such experience known. Starner is a Professor in the School of Interactive Computing at the Georgia Institute of Technology and a Technical Lead on Google's Glass. In 1990 he coined the term "augmented reality" to describe the types of interfaces he envisioned at the time. He is a founder of the annual ACM/IEEE International Symposium on Wearable Computers, now in its 19th year, and has produced over 450 papers and presentations on his work.
Starner is an inventor on over 80 United States patents awarded or in process.  In addition to Google's Glass, he has worked on a wireless glove that teaches the wearer to play piano melodies without active attention; a game for deaf children that helps them acquire language skills using sign language recognition; wearable computers that enable two-way communication experiments with wild dolphins; and wearable computers for working dogs to better communicate with their handlers.

Appropriately Valuing Inter-Disciplinary Research between Computer Science, Creativity and the Arts
Associate Professor in the Department of Software and Information Systems
College of Computing and Informatics
University of North Carolina at Charlotte
Friday October 2nd
2:00PM – 3:00PM
PAHB 132
Scientists and technologists conducting research in creativity and engaging with artists face political pressure to justify their work. A case study of the NSF-funded Dance. Draw project is used to illustrate the problematic aspects of pressure. I argue that a shift in dialogue is needed to appropriately value this type of inter- disciplinary research.
Dr. Celine Latulipe is an Associate Professor in the Department of Software and Information Systems in the College of Computing and Informatics at the University of North Carolina at Charlotte. Her research involves developing and evaluating novel interaction techniques, creativity and collaboration support tools and technologies to support the arts, and developing innovation computer science curriculum design patterns. Dr. Latulipe examines issues of how to support expression and exploration in complex interfaces and how interaction affordances impact satisficing behavior. She also conducts research into how to make computer science education a more social experience, both as a way of more deeply engaging students and as an approach to broadening participation in a field that lacks gender and racial diversity.