Externally Invited Speakers
Stay up to date on the ISRC events by signing up for the ISRC listerv. Contact Helena Mentis (mentis [at] umbc [dot] edu) with your request to be added.
Conceptualizing a Feminist, anti-Colonial, Human-Centered Data Science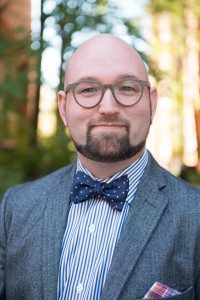 Monday, May 7th
3:00pm
Room: ITE 430
Abstract. While Media Studies, Design Anthropology, and Human-Centered Computing share a number of concerns, there seems to be little cross-over between critical theory and critical making. This divide is exacerbated when "data" and its myriad problems are added to the mix. My talk will draw on my experience building a health app for indigenous and migrant populations, co-organizing international feminist hack-a-thons as part of the Fembot Collective, and my current project tracking transnational White Nationalist media activists. The goal: to provoke a conversation about how stronger collaborations between human-centered computing, data science, and critical media studies could create a better world.
Bio: Bryce Peake is an assistant professor of media and communication studies at UMBC. His research brings together data science, ethnographic, and archival methods to analyze the gendered pretenses and implications of information politics in the post-World War II British and American empires. He is currently working on a project entitled Corporate News and the Big, Deep Conspiracy against Men-kind, which combines participant observation and machine learning to situate "conspiracy obsession" in the Industrialized Nations within transnational debates about media, masculinity, and the State. He is a co-founder of the Fembot Collective, an international collaboration between media and technology makers, scholars, and activists.
Accessibility at the Intersection of Users and Data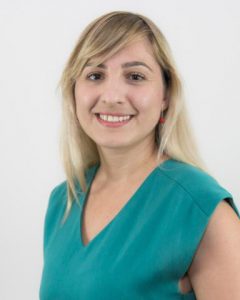 Monday, April 30th
3:00pm
Room: ITE 430
Abstract. Advances in artificial intelligence enable us to address key social issues. However, to see the benefit of this technology in many real-world applications, an integrative approach is necessary; effective solutions consist of a pipeline of processes or tasks involving both humans and machines. My research has integrated human computer interaction (HCI) techniques and data-driven methods applied to human data to steer technological innovations for people with visual impairments and for people who are deaf or hard-of-hearing. In this talk, I will provide an overview of my research program, and I will demonstrate the effectiveness of integrating machine learning and HCI methodologies with two concrete examples: i) personal object recognizers trained by blind users, and ii) facial expression synthesis in sign language animations.
Bio. Hernisa Kacorri is an Assistant Professor in the College of Information Studies and holds an affiliate appointment in the Computer Science and the Human-Computer Interaction Lab at University of Maryland, College Park. She received her Ph.D. in Computer Science in 2016 from The Graduate Center at City University of New York, and has conducted research at National and Kapodistrian University of Athens, IBM Research-Tokyo, Lawrence Berkeley National Lab, and Carnegie Mellon University. Her research focuses on data-driven technologies that address human challenges, faced due to health or disability, with an emphasis on rigorous, user-based experimental methodologies to assess impact. Hernisa is a recipient of a Mina Rees Dissertation Fellowship in the Sciences, an ACM ASSETS best paper finalist, and an CHI honorable mention award. She has been recognized by the Rising Stars in EECS program of CMU/MIT.
Inclusive and Equitable Design Research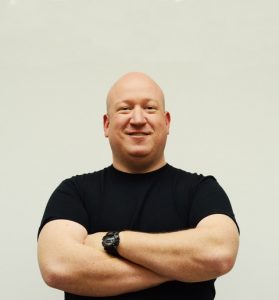 Monday, March 5th
3:00pm
Room: ITE 430
For the last 10 years, Greg Walsh has focused on design research around participatory and cooperative design. His efforts include high- and low-tech techniques that extend co-design both geographically and temporally. He has led design research with groups like Nickelodeon, Carnegie Hall, the National Park Service, and most recently, National Public Radio. In this talk, Greg will discuss his work around inclusive and equitable participatory design that range from design-centric Minecraft virtual worlds to Baltimore City public libraries.
Bio: Greg Walsh earned his PhD from the UMD iSchool in 2012 and has been an assistant professor at the University of Baltimore ever since. He is the graduate program director for the MS in Interaction Design and Information Architecture as well as the UX Design program. He is the recipient of a Google 2015 Faculty Research Award.
The Role of Technology and Design in Understanding Perspectives on Aging and Health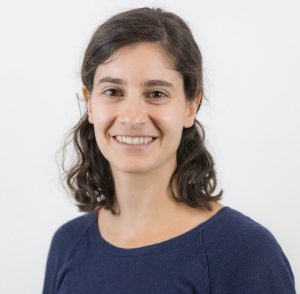 Tuesday November 28th
2:00PM
Room: ITE 430
Amanda Lazar is an assistant professor in the College of Information Studies at the University of Maryland, College Park. Her research focuses on the ways that technologies designed for health and wellbeing position and support individuals as they age. She was a postdoctoral researcher at Northwestern University with the Technology and Social Behavior Program, completed her PhD in Biomedical and Health Informatics at the University of Washington and received her undergraduate degree in Electrical Engineering at the University of California, San Diego. Her research has received Best Paper and Honorable Mention awards at the ACM CHI, DIS, CSCW, and UbiComp conferences.
Moving Towards Fully Inclusive Design Practices with Children on the Autism Spectrum through Strengths- and Interests-based Technologies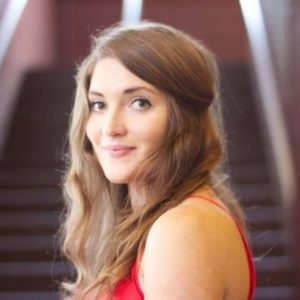 Thursday November 2nd
2:00PM
Room: ITE 430
Cara is a PhD candidate in HCI at Queensland University of Technology, Brisbane. With a background in Psychology and disability support, her research centres on the co-design of technologies with children on the autism spectrum and their proxies. Specifically, she employs and develops strengths- and interests-based approaches which aim to support self-expression and social interaction from a whole-child perspective. Her recent work investigates how best to co-design with minimally-verbal children on the spectrum to ensure their true design needs are being met.
Addressing health inequities through human-centered design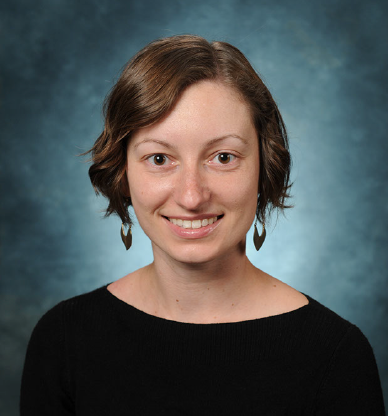 Thursday September 21st
3:00PM
Room: ITE 430
Gabriela Marcu is an Assistant Professor in the College of Computing and Informatics and a Research Fellow with the A.J. Drexel Autism Institute at Drexel University. Her research applies participatory design, action research, and ubiquitous computing to promote behavioral health and social justice. Dr. Marcu directs the Empathic Research Group, a highly diverse and interdisciplinary team passionate about user experience and social change. She holds a Ph.D. in Human-Computer Interaction from Carnegie Mellon University, and a B.S. in Informatics from the University of California, Irvine. She has been named a Siebel Scholar, NSF Graduate Research Fellow, Microsoft Research Graduate Women Scholar, and Google Anita Borg Scholar.
Quincy Brown, Ph.D., is a Program Director for STEM Education Research at the American Association for the Advancement of Science (AAAS). She was previously a Senior Policy Advisor in the White House Office of Science and Technology Policy. There her portfolio included Agricultural Entrepreneurship, STEM Education, and the My Brother's Keeper STEM+ Entrepreneurship initiatives. She was previously an AAAS Science & Technology Policy Fellow at the National Science Foundation. She earned her Ph.D. in Computer Science from Drexel University. She is a recipient of the Computing Community Consortium (CCC) CI Fellows Postdoctoral Research Fellowship award and was a National Science Foundation GK-12 and Bridge To the Doctorate Fellow.
Moving creative practices from the dance studio to the computing studio
Join us for an informal, interactive discussion.
Monday April 4th
3:00PM
Room: ITE 430
Choreographer, performer, writer, educator and speaker
Liz Lerman is a choreographer, performer, writer, educator and speaker, and the recipient of numerous honors, including a 2002 MacArthur "Genius Grant" Fellowship and a 2011 United States Artists Ford Fellowship in Dance. A key aspect of her artistry is opening her process to various publics from shipbuilders to physicists, construction workers to ballerinas, resulting in both research and outcomes that are participatory, relevant, urgent, and usable by others. She founded Liz Lerman Dance Exchange in 1976 and led it until 2011. Her current work, Healing Wars, just finished touring across the US. Liz conducts residencies on the Critical Response Process, creative research, the intersection of art and science, and the building of narrative within dance performance at suchinstitutions as Harvard University, Yale School of Drama, Wesleyan University, Guildhall School of Music and Drama, and the National Theatre Studio among many others. Her third book, Hiking the Horizontal: Field Notes from a Choreographer, was published in 2011 by Wesleyan University Press.
Affective Technologies for Improving the Lives of Persons with Chronic Disease
Assistant Professor
Department of Computer Science
Howard University
Monday March 7th
3:00PM
Room: ITE 406
Behavioral and physical characteristics can be used as input to technologies that monitor stress, anxiety, and/or depression in humans. These technologies are commonly found in academic laboratories and not where we need them: mobile devices. This work seeks to improve the lives of sickle cell disease sufferers through motivational, encouraging technologies that also provide health and dietary tips. This presentation describes the SpareMe application, its intended users, and the preliminary results from development and testing of the tool. Additionally, this presentation describes how this tool will be eventually used to create a smart connected learning tool that predicts painful sickle cell events. This outcomes of these initiatives seeks to alleviate the emotional toll for managing and handling chronic disease.
Gloria Washington, PhD is an Assistant Professor at Howard University in the Department of Computer Science. She is the Director of the Affective Biometrics Lab where she and her students perform research on identity and emotion recognition using human physical and behavioral characteristics. Prior to joining Howard University, Dr. Washington was an Intelligence Community Postdoctoral Research Fellow in the Department of Computing Science in the Biometrics and Pattern Recognition Lab at Clemson University. Additionally, Dr. Washington spent thirteen years in industry working for companies like Booz Allen Hamilton, MITRE, and the Department of Defense. Ms. Washington has written various conference papers on computational methods for use in affective computing and identity of humans using the ear as a biometric. Her work has been presented at the Physiological Computing Conference, the Smart and Connected Healthcare Conference, the Conference on Human Factors in Computing Systems, and the Intelligence Community Symposium. She holds a PhD and M.S. in Computer Science from The George Washington University and a B.S. in Computer Information Systems from Lincoln University in Missouri.
Adopting and Use of Mobile Health and Wellbeing Technologies in the Wild
Postdoctoral Research Fellow
University College London Interaction Centre
University College London
Monday December 7th
3:00PM
Room: ITE 459
Adults with Type 1 Diabetes have choices regarding the technology they use to self-manage their chronic condition. They can use glucose meters, insulin pumps, smartphone apps, and other technologies to support their everyday care. However, little is known about how their everyday lives might influence what they adopt or how they use these mobile medical technologies. A multi-method study was conducted to examine contextual factors that influence their technology use. While individual differences play a large role in everyday use, social, physical and cultural factors were also found to influence use. This talk outlines these findings, and also shows how situated qualitative methods were used beyond mobile medical devices to examine personal fitness technologies "in the wild" and concludes on how individual differences are driving DIY health and wellbeing practices.
Aisling Ann O'Kane is an EPSRC Doctoral Prize Postdoctoral Research Fellow at the University College London Interaction Centre and a human factors engineer originally from Toronto, Canada. She's interested in the impact of situated user experience on the "in the wild" adoption, use, misuse, and DIY practices surrounding personal medical, health and wellbeing technologies, a space between human factors engineering and human-computer interaction. She has worked in industry and in various labs in Europe and North America, including Georgia Tech as a Ubicomp visiting researcher, Mobile Life as a masters student in Stockholm, and Microsoft Research Cambridge as an intern.
An Extension of Self: The Present and Future of Wearable Computing
Professor and Director of the Contextual Computing Group
College of Computing
Georgia Institute of Technology
Monday November 16th
12:00PM – 1:00PM
ITE 459
Google's Glass captured the world's imagination, perhaps more than any other head-up display. Yet, why would people want a wearable computer in their everyday lives? For over 20 years, Professor Thad Starner and his teams of researchers have been creating living laboratories to discover the most compelling reasons to integrate humans and computers. They have created "wearables" that augment human memory and the senses, focus attention, and assist communication. Is it possible that computers and wearable devices will transform humans for the better, enhancing key abilities and leaving more time and space for deeper connections? In this talk, Starner will discuss why wearables, more than any class of computing to date, have the potential to extend us beyond ourselves.
Thad Starner is a wearable computing pioneer; he has been wearing a head-up display based computer as part of his daily life since 1993 – perhaps the longest such experience known. Starner is a Professor in the School of Interactive Computing at the Georgia Institute of Technology and a Technical Lead on Google's Glass. In 1990 he coined the term "augmented reality" to describe the types of interfaces he envisioned at the time. He is a founder of the annual ACM/IEEE International Symposium on Wearable Computers, now in its 19th year, and has produced over 450 papers and presentations on his work.
Starner is an inventor on over 80 United States patents awarded or in process.  In addition to Google's Glass, he has worked on a wireless glove that teaches the wearer to play piano melodies without active attention; a game for deaf children that helps them acquire language skills using sign language recognition; wearable computers that enable two-way communication experiments with wild dolphins; and wearable computers for working dogs to better communicate with their handlers.

Appropriately Valuing Inter-Disciplinary Research between Computer Science, Creativity and the Arts
Associate Professor in the Department of Software and Information Systems
College of Computing and Informatics
University of North Carolina at Charlotte
Friday October 2nd
2:00PM – 3:00PM
PAHB 132
Scientists and technologists conducting research in creativity and engaging with artists face political pressure to justify their work. A case study of the NSF-funded Dance. Draw project is used to illustrate the problematic aspects of pressure. I argue that a shift in dialogue is needed to appropriately value this type of inter- disciplinary research.
Dr. Celine Latulipe is an Associate Professor in the Department of Software and Information Systems in the College of Computing and Informatics at the University of North Carolina at Charlotte. Her research involves developing and evaluating novel interaction techniques, creativity and collaboration support tools and technologies to support the arts, and developing innovation computer science curriculum design patterns. Dr. Latulipe examines issues of how to support expression and exploration in complex interfaces and how interaction affordances impact satisficing behavior. She also conducts research into how to make computer science education a more social experience, both as a way of more deeply engaging students and as an approach to broadening participation in a field that lacks gender and racial diversity.